2020 Jul 20
4th Balkh CCI Board Meeting
Safi Moqim
Share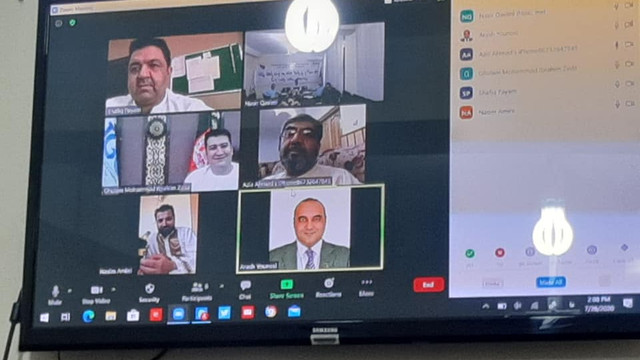 BCCI board member meeting were held virtually.  Mr. Arash Younosi the Chaiman of BCCI started his speech by appreciating the board members of BCCI for their endless support and cooperation in fundraising during the out break of COVID19 in Balkh and appreciated the CEO and BCCI employees for managing the process to reach out the most needy people in Balkh. Mr. Younosi also provided the updated information about his recent trip to Kabul to advocate in removing the business barriers in Balkh then Mr. Nasir Qasimi the CEO of BCCI provided the full report of BCCI activities and programs as well as the financial situation of BCCI during the COVID19.
 Mr. Qasimi also appreciated the full support of Mr. Chairman and board members with the executive team and  requested the board to support more during the COVID19 to increase the income through membership.
 At the end the board members agreed on some issues and requested the CEO to develope a full  strategy in how to increase the membership and present it to board members for approval.                            
Lastest News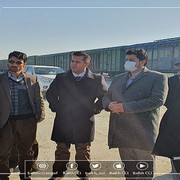 2021 Jan 25
Visiting of Hairatan Ports
Mr. Nasir Qasimi the CEO of Balkh CCI visited the ports in Mazar and Hairatan to find the facts about the delays in unloading wagons and releasing the goods and discussed with the port authorities, the businesses and railway authorities as well with the transportation companies.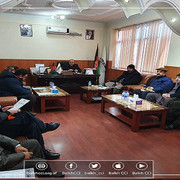 2021 Jan 14
5th Balkh CCI Board Meeting
The 5th Balkh CCI board meeting held, In the following meeting executive department presented 3-month activity to Balkh CCI board of directors, and discussed on opportunities & challenges towards improvement of the Chamber services.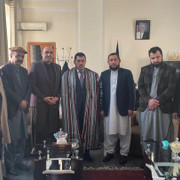 2020 Dec 02
Meeting of Balkh CCI board of Directors with Minister of Transport
Balkh Chamber of Commerce & Investment board of Directors met with Mr. Qudrutullah Zaki Minister of Transport.
In the following meeting they discussed about recent Transport regulations and bringing of facilities in transport section.